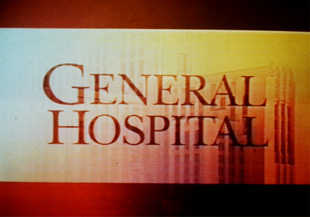 Welcome to The Canada loves General Hospital web site!

Take a look around and learn why Canadian fans of the US Soap have taken the soap into our hearts, which characters we love and which ones we love to hate.
You'll learn about The cast and the current storylines,the history of the show along with getting the 411 on the status of ex cast members and where they are now.
In the picture below : Luke (Anthony Geary) & Laura (Genie Francis)will go down in soap opera history as one of GH's most memorable super couples.
DISCLAIMER THE PICTURES ON THIS SITE ARE PROPERTY OF ABC TELEVISON AND OF GENERAL HOSPITAL UNLESS OTHER WISE NOTED.
Canada loves GH is no affiliation of ABC television General Hospital or its stars.